Jona´s Finds- The Right Coats for Autumn/Winter
Landscape is showing us red leafs, the yellow sunlight, apples falling down from the trees, orange pumpkins...it´s autumn. And I am in the mood for warm coats. Plain material, without too many details, minimalistic and chic. I found some interesting labels and their coats and I am sure you like them, too! Beneath, they work with fair conditions and high quality- fabrics. I have included Secondhand, too. The pieces you see here are no bargains, but they last for years and give you the warm feeling of high quality and beauty.
FilippaK,Sweden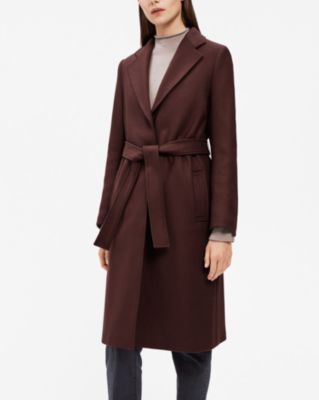 wool coat with belt, credit: FilippaK
LangerChen, Germany
from Germany, producing ecologically and sicd socially fair in China.
wool coat, credit: LangerChen
Elsien Gringhuis, Netherlands
Coat made of fair wool, credit: Elsien Gringhuis
Secondhand Onlineshop Vestiaire Collective
Top Level Design clothes
Dior Coat, via Vestiaire Collective